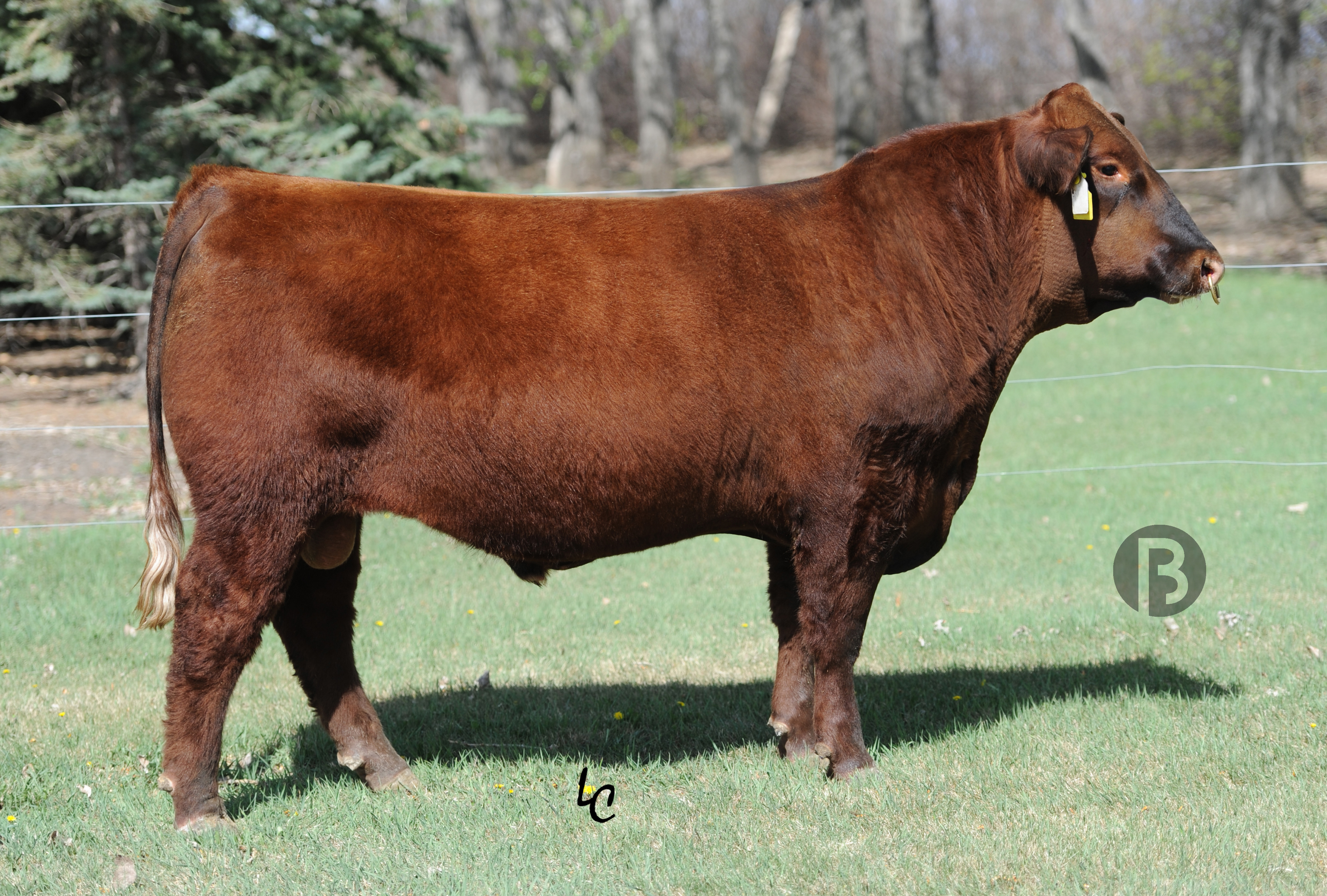 Spring 2014 EPDs have started to roll out and the new numbers are now up on the Semex Beef website for our Red Angus sires. Here is a quick sneak peek at some of the Semex sire highlights:
Bieber Steakhouse Y165 - power and performance, he ranks in the top 5% of the breed for WW, YW, CW and REA!
Red Badlands Capacity 37W - breed leading performance with an impressive 94 WW EPD and 160 YW EPD, ranking him in the top 1% of the breed. Limited semen remains!
Red Bar-E-L Touch Down 100T - a proven sire with tonnes of performance, he ranks at the top of teh breed for WW, YW, CE and FAT!
Red Champlain Serenade 2513P - proven calving ease predictability he posts a fantastic -5.6 BW EPD with great 74% accuracy. He is aa sure bet sleep easy calving ease sire, great for use on first calf heifers.
Red Gold-Bar Unique JW 1113U - the full package he combines breed leading growth with maternal strength and tonnes of muscle.
Red Lazy MC CC CUt Above 102Y - performance packed with breed leading growth and muscle.
Red NCJ Moonshine 21Z - calving ease reliability without sacrificing growth. He posts a -4.0 BW EPD and a 7.0 CE EPD.
Red RRAR Palermo 20Y - a great new sire to use for calving ease predictability. He ranks in the top 1% of the breed for BW with a -5.9 BW EPD and the top 1% of the breed for CE as well with a 11.0 CE EPD.
Red Six Mile Grand Slam 130Z - his spring 2014 EPDs showcase his exceptional balance with breed leading growth, maternal value and carcass strength.
Click here to see all the new Spring 2014 Red Angus EPDs.