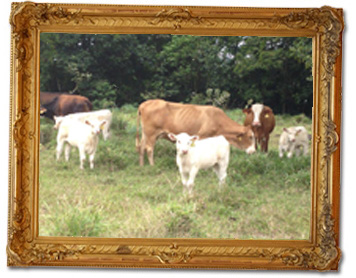 For the past 8 years, Semex has been proud to offer our valued customers access to top quality beef embryos from our elite Semex Beef Embryo herd. By combining some of the industry's most noted and proven sires with the maternal strength and phenotypic correctness of our hand selected females, Semex continues to deliver the highest quality genetics to our customers.
Ganadería El Colono Real in Guapiles, Costa Rica is another great example of how Semex Beef embryos can better assist our valued customers with their herd and breeding goals. Ganadería El Colono Real currently runs over 1,000 head focusing mainly on breeding purebred Red & Gray Brahman, as well as Nelore and Gyr cattle. They have had great success in the show ring throughout Central America and continue to do a lot of work on the farm with embryos and IVF.
Ganadería El Colono Real were interested in adding Charolais cattle to their herd, so in 2012 they imported embryos from the Semex Beef Embryo Program and were extremely happy with the pregnancy rate. These calves have started to hit the ground and are great examples of the quality and strength of the genetics that can be found in the Semex Beef Embryo program providing tonnes of performance and power.
For more information on the Semex Beef Embryo program or for complete listing of embryos available please contact Melissa Bowers at mbowers@semex.com .