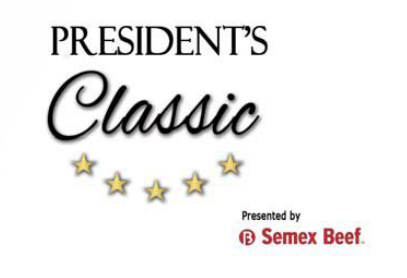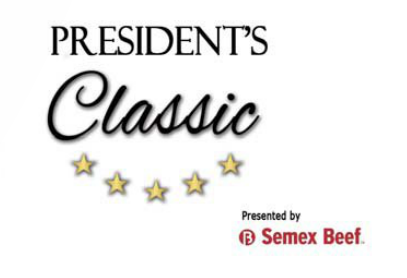 Semex and CWA are excited to announce a new event to appear at the 2015 show, the President's Classic. The President's Classic is a purebred bull calf jackpot that will be held Tuesday, November 24 in the Chevrolet GMC Stadium. Along with the First Lady Classic, the President's Classic will prove to be an exciting kick-off to the week's purebred beef programming.
Beef Committee Chair, Chris Lees, states, "Agribition is excited to include this purebred bull calf competition in the scheduling as a kick-off to the week. We are excited to have Semex on board to help support the introduction of this event."
A panel of three expert cattlemen will judge the calves by breed.  
All breed champions will return to the ring where they will compete against each other in front of the same panel of judges. Excitement builds as the judges hand in their cards, the scores are tabulated, and the President of the ring is crowned.
"Semex is proud to be a part of this inaugural and exciting event. Bulls are our business and we are happy to support Agribition's platform to identify the next great group of future herd sires developed by purebred beef breeders. This event will be extremely unique in providing the opportunity for breeders to evaluate their genetic progress across the purebred industry against all other breeds on an even playing field," notes Myles Immerkar, Manager, Global Beef Programs, Semex.
Entries for President's Classic will close October 1, 2015. For more information, visit www.agribition.com or contact Shawna Fuchs, Livestock & Rodeo Manager at 924-9589 or sfuchs@agribition.com.