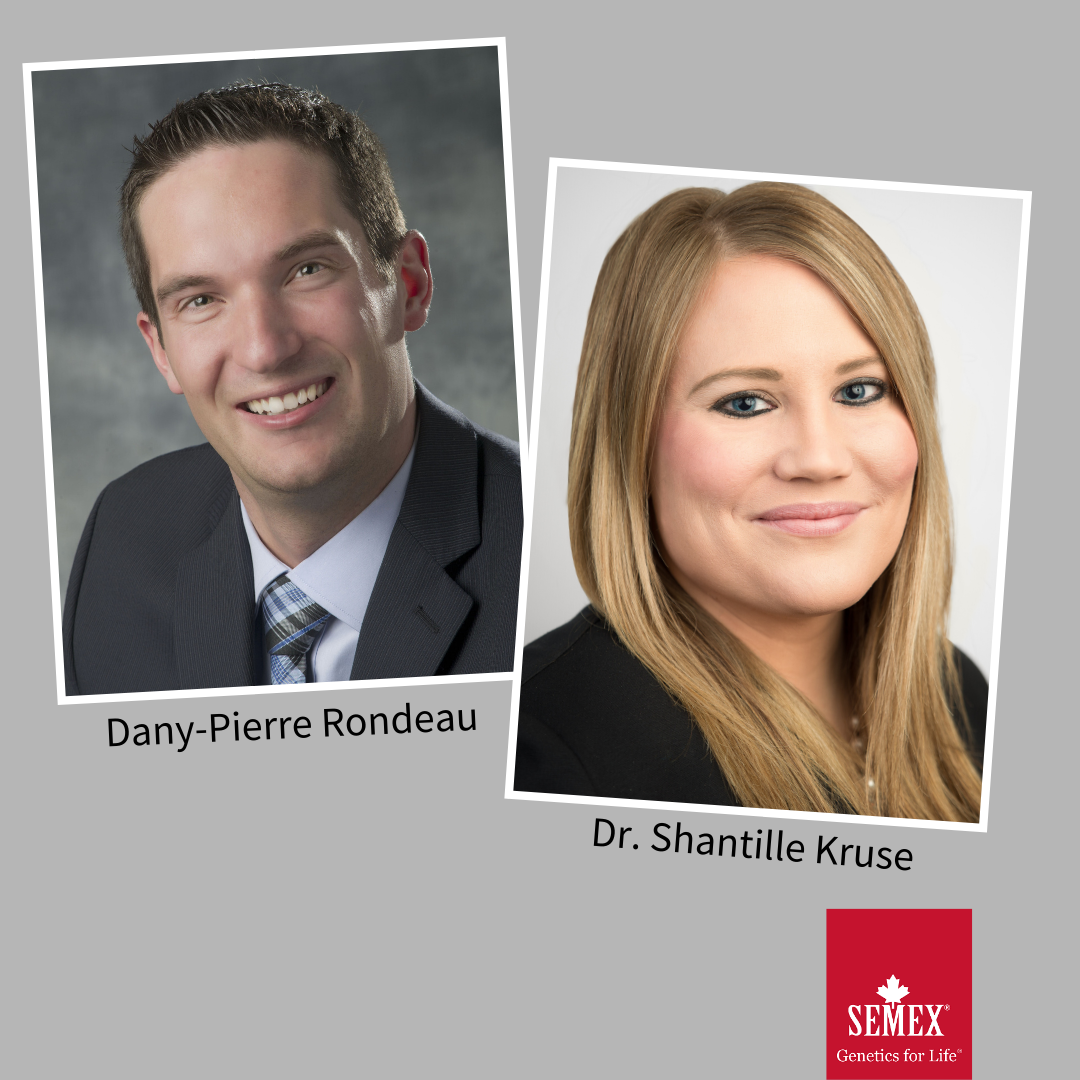 Semex firmly believes that its people are the cornerstone to its success, and is pleased to announce two key appointments to its embryo division effective immediately. These placements underpin its commitment to global growth and leading technology within its embryo division:
Dany-Pierre Rondeau has been named Vice President, Business Development Embryo Division. Reporting to Semex CEO Paul Larmer, Dany-Pierre will lead the growth of Semex's global embryo division, focusing on global business planning, market development and operational leadership.
Dany-Pierre joined Semex in 2013, progressively adding responsibilities to his portfolio of responsibilities within Semex's global sales team. In March 2018, Dany completed his MBA at Western's Ivey School of Business. Following this, in April 2018, Dany accepted the role of Director, International Sales & Business Development, managing Eastern Europe, the Middle East and Africa, and in 2019 expanded his involvement to Western Europe, overseeing 74 markets in total. During his tenure at Semex he has established new business in Vietnam and Indonesia and has led rapid sales growth in Russia and the Middle East.
Reporting to Dany-Pierre Rondeau, Dr. Shantille Kruse has been appointed Director, Boviteq US Business Development. Shantille has been with Boviteq in the US since July 2014, collaborating with veterinarians and clients, as well as supporting
OPU/IVF services technical inquiries.
Shantille was raised on a diversified livestock operation near Tecumseh, Nebraska, and earned her B.S. in Animal Science from the University of Nebraska, followed by her M.S. in Biomedical Science at the Animal Reproduction and Biotechnology Lab at Colorado State University. There, her research focused on improving cryopreservation techniques for both in vivo- and in vitro- produced bovine embryos. She earned her Ph.D. in Reproductive Physiology from the University of Minnesota while utilizing OPU/IVF technologies as well as embryo recovery and transfer to study the impacts of nutrition on oocyte quality, uterine function and early embryonic development.
Shantille will continue growing Boviteq's presence in the US, cultivating customer relationships and providing key technical support to veterinarians and clients.