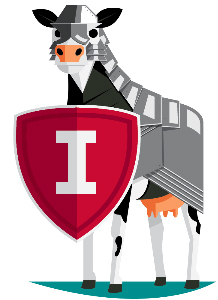 All dairy producers want more healthy cows. The challenge has been that until today, health traits have been very difficult to improve genetically.
For over a decade, Semex has been supporting immune response research at the University of Guelph in Canada under the direction of Dr. Bonnie Mallard, BSc (Agr), MSc, PhD, Professor Immunogenetics, Department of Pathobiology. This research has resulted in a new product at Semex known as Immunity+™ sires.
With heritability comparable to productivity traits, Semex's Immunity+ sires will produce cattle with a broad based resistance to the bacterial and viral based pathogens that cattle are exposed to on a daily basis. Additionally, their daughters will produce colostrum that passes on more antibodies and they will respond better to vaccination protocols.
"This is an industry first. And, Semex is proud to exclusively offer a product that will dramatically change the way our clients look at developing their own operation's genetic strategies," says Brad Sayles, Semex Vice President Global Marketing. "Producers know that some cows just go unnoticed…. They don't get sick, they don't cause problems and they don't cost producers extra money. We're excited to be the exclusive genetic company globally to offer this product, and to deliver a new solution for disease control to the marketplace."
For more information on Semex, Genetics for Life, Immunity+ sires or any of Semex's brands visit: www.semex.com