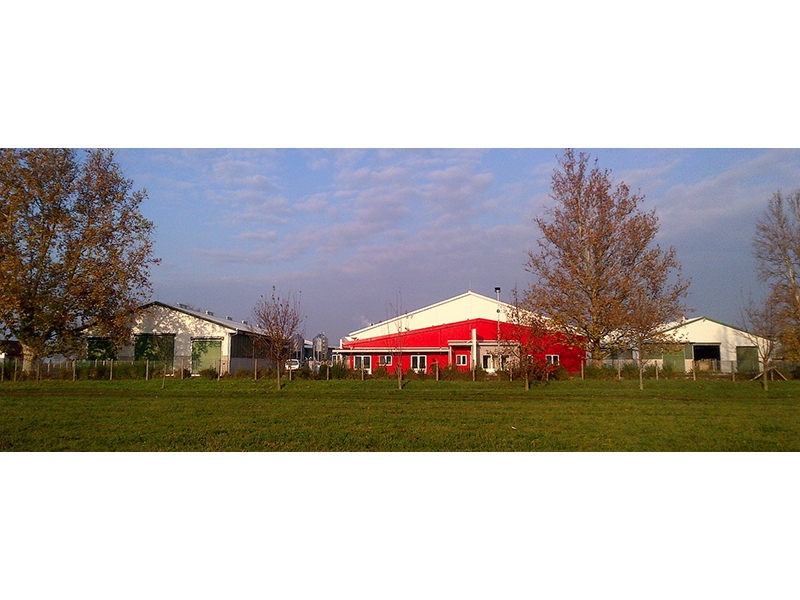 Semex firmly believes that the best genetics are where you find them. With this in mind, Semex geneticists have been actively sourcing genetics well beyond North America's borders for years. This sourcing has netted impressive results and the Semex facility located in Mezőhegyes, Hungary has been expanded to meet increasing housing, collection, processing and distribution needs.
"A prime example of finding exceptional genetics outside of North America is certainly the world's genomic superstar, 0200HO07450 Amighetti Numero Uno," says Pierre Laliberte, Semex Senior Vice President, Genetics & Research. "Born in Italy, Numero Uno ranked as the world's #1 genomic sire longer than any other to date. His sixth dam was the result of an embryo imported from the US and through the continuous use of

top sires, the world's first genomic giant was born."
The new facility increases housing and collection capacity from 140 to 200 bulls, while also ensuring all European bulls are cared for in facilities that are governed by Semex's stringent Gold Standard™ requirements for housing, production and distribution.
"The expanded Hungary facility solidifies Semex's position in the European market," says Robert McRae, Semex Vice President, Global Operations. "Having these bulls housed in the European Union (EU), and following the EU market health regulations, provides us with a product eligible for global distribution and offer us an enviable biosecurity advantage."
"We're genotyping more than 1500 European Holstein young sires a year," says Laliberte. "This new facility will allow us to house nearly 200 bulls in state-of-the-art facilities and meet the growing demand for our Genomax™ product line."