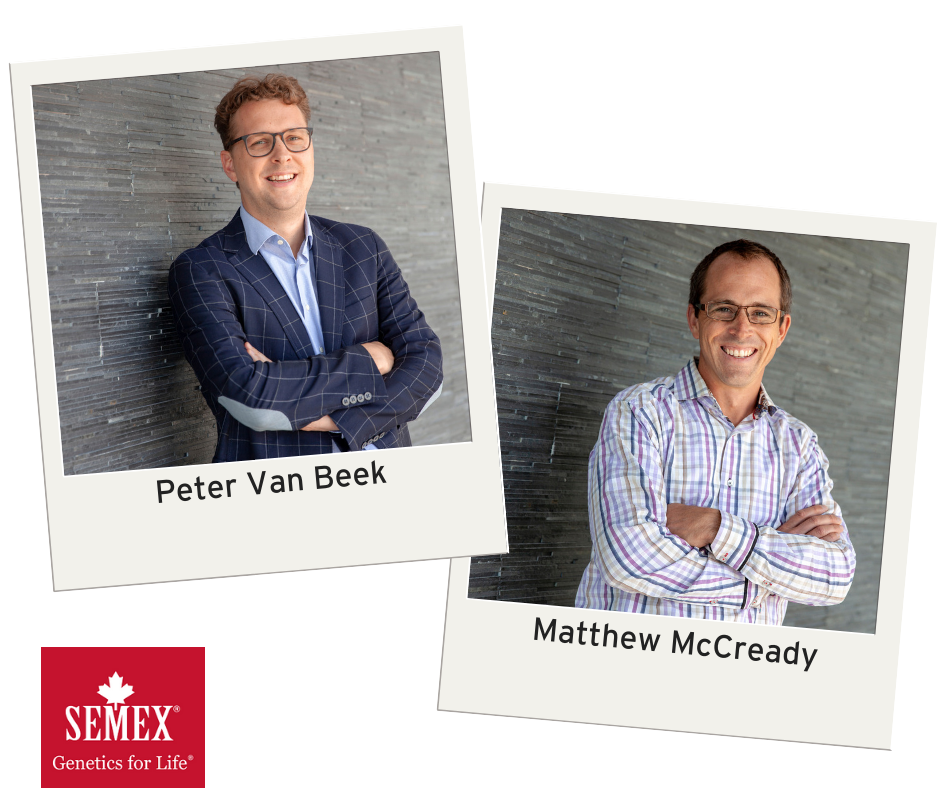 Semex is pleased to announce the appointment of two individuals to key positions within the organization:


Matthew McCready has accepted the role of Director, International Sales & Business Development, effective September 10, 2018


Peter Van Beek has accepted the role of Key Account Manager, effective September 1, 2018


Reporting to Drew Sloan, Vice President, International Sales, Matthew McCready will lead Semex's Asian business unit, providing leadership for the ongoing development of our product portfolio, including both Semex's genetic products and solutions.
"We look forward to Matt contributing to our growth and profitability in these key markets," says Sloan. "This market, including China, is key to Semex's future. His passion for connecting with clients and global marketing experience make him a valuable asset to our team."
Most recently Matt was Director of Business Development, Hybrid Turkeys at Hendrix Genetics, leading their global marketing and working closely with global sales directors and region managers. Previous to that, Matt held several positions at PepsiCo Canada. A graduate of the University of Guelph with a bachelor of commerce, agriculture business, Matt comes from an agricultural background.
Reporting to Paul Krueger, Vice President, Global Key Account & Solutions Strategy, Peter Van Beek will be the lead key account management resource for all of Semex's European sales teams. Peter will have a hands-on role in our key account strategies and will serve as Semex's technical expert, working closing with our sales teams to provide our clients with custom solutions.
Peter is excited to return to the AI business after managing a portfolio of calf milk replacers for Nukamel. Previous to that, he was an International Sales Manager and International Elite Account Manager at Alta, working in Europe and the Middle East, as well as a Business Development Manager at AI Total. Peter completed his bachelor of animal sciences & aquaculture and his master of animal sciences at Wageningen University in The Netherlands. He played an active role on his family's Mts. Van Beek-Goos dairy, and earlier completed an internship within Semex's genetics department.
"We're extremely fortunate to have Peter join our team," says Krueger. "He will work side-by-side with our team and their clients, finding the solution that best fits their needs. His experience, knowledge and enthusiasm make him the right fit to help lead us into the future."
For more information on Semex, our genetic or solutions portfolio or careers please visit www.semex.com