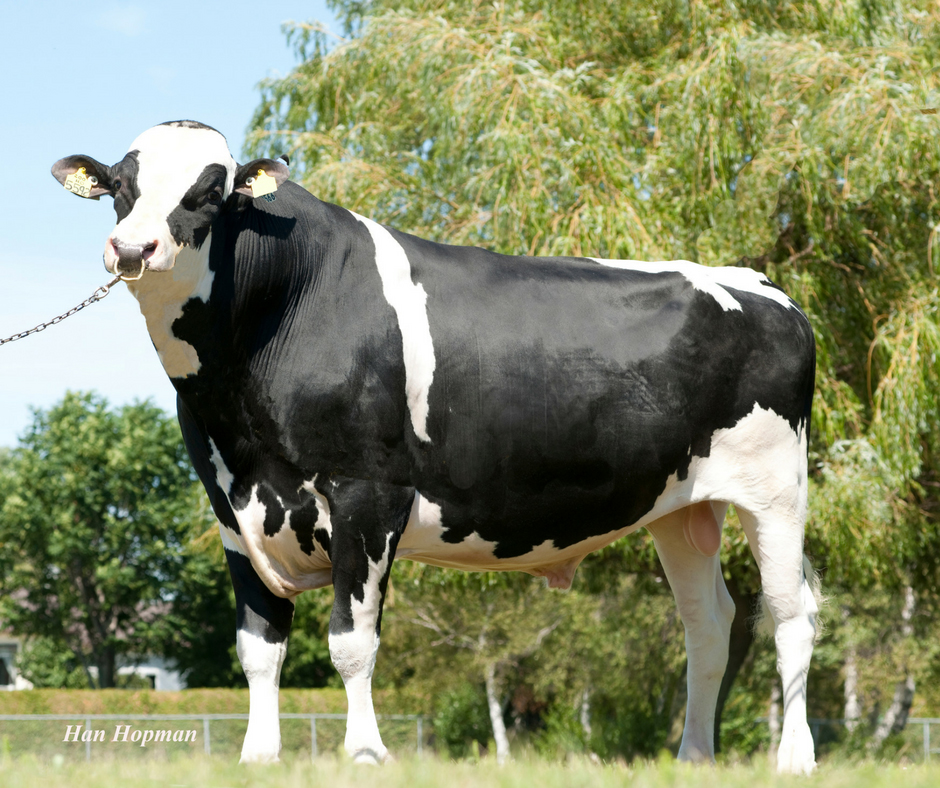 Recently, Semex sire 0200HO05592 Crackholm Fever reached the pivotal Millionaire Sire mark at Semex, joining 12 other elite Semex sires that have each produced over one million doses of semen.
Semex is an industry leader in delivering the 'best selling' sires of their time, which is the truest testament to breeder satisfaction and approval. As Semex's thirteenth Millionaire Sire, Fever is joining an elite fraternity of Semex icons including: Mainstream Manifold; R-E-W Buckeye; Ladino Park Talent *RC; Hanoverhill Inspiration; Madawaska Aerostar; Startmore Rudolph; Comestar Lee, Leader, Outside and Lheros; Stouder Morty; and Oliveholme Aeroline.
Debuting as the #2 Conformation sire in August 2010 Fever quickly became a stand-out in a sea of Goldwyn sons, and was dubbed the 'Longevity King,' as his proof only seemed to grow stronger as he added daughters from proof round to proof round. In August 2013, he was named the #1 second crop conformation sire, and with his great health traits and exceptional fertility he quickly became an international sensation, garnering his own searchable hashtag on social media… the #feverfanclub.
"Fever is an exceptional individual," says Brad Sayles Vice President Product Development & Genetic Solutions. "In August 2010 we graduated numerous Goldwyn sons. Fever stood out to our international client base as highly desirable, not just because of his great conformation, but because he has great health traits and is extremely fertile. His popularity has not waned, and only seems to grow globally. We're extremely proud of the success dairymen are having with his daughters worldwide and we look forward to hearing more about them for years to come."
For more information on Semex or of its suite of solutions visit www.semex.com