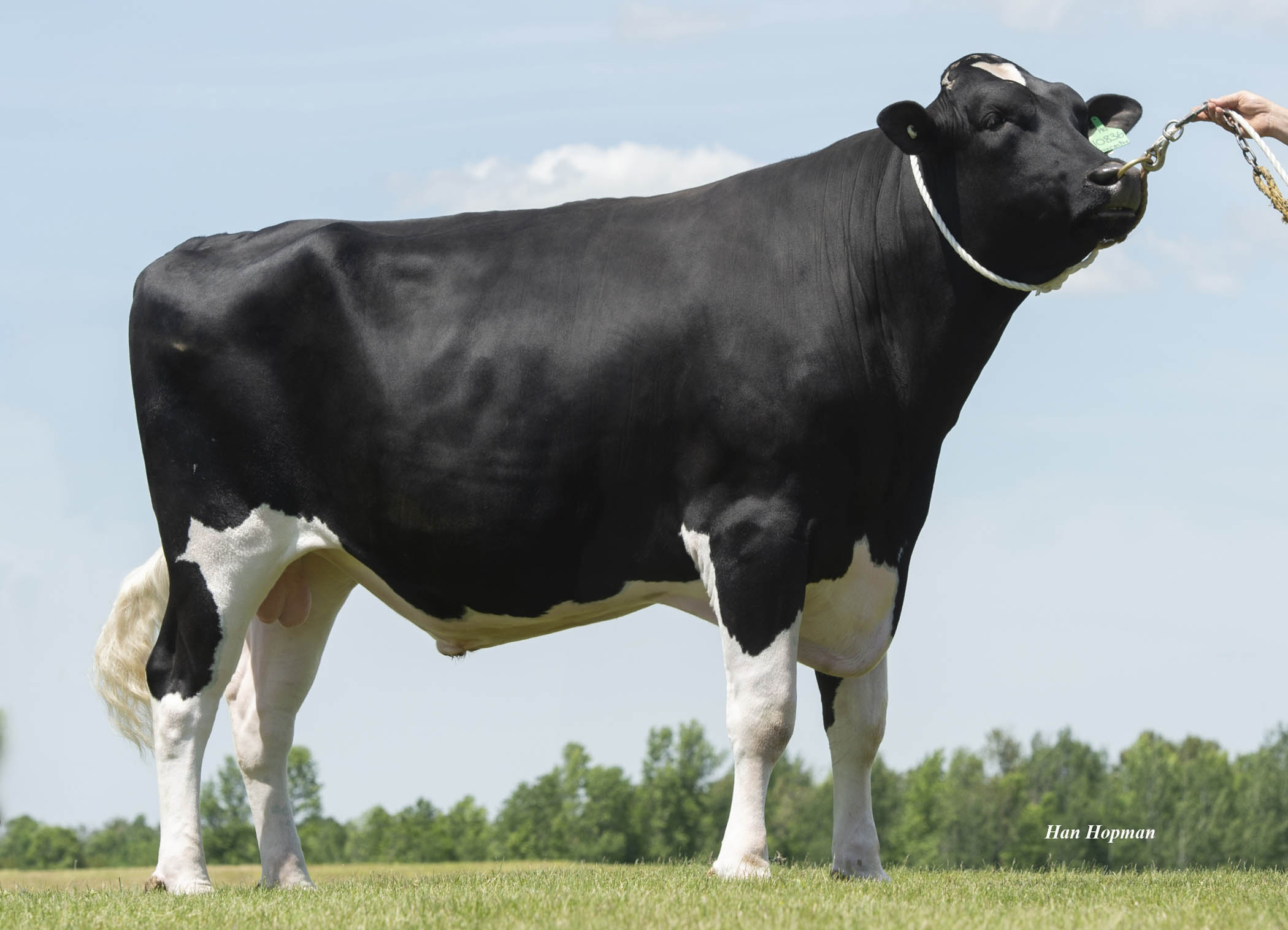 The December 2020 proof run delivers the number one slot in three of the four main Holstein UK rankings for Semex UK.
On the proven rankings Gen-I-Beq ATTICO-RED tops the UK and International list on Type Merit with +3.58. The number one slot on the Genomic rankings for UKTM again goes to Claynook DAILY at +2.90. Westcoast GUARANTEE with a PLI at £697 maintains his pole position in the proven PLI rankings. From the same herd, Westcoast YAMASKA remains in second position (PLI £672) with solid figures for fat and protein percentages (+0.22% fat, +0.14% protein) and 1.9 UKTM.
Michael Dennison,  National Sales Manager-Semex UK, comments, "Just like in August this proof run has reinforced the diversity in the Semex stud which continues to be second to none with sires to cater for every dairy farmer irrespective of their breeding objective."
Debuting at No. 4 in the rankings is Siemers BRAVE, the highest Genomax sire to join the Semex stud with a  PLI of £830. This Timberlake son hails from one of the strongest cow families in the breed, the Gypsy Grands and ranks highly on many global indexes. With a combination of 1,188 KGs milk and 84.5 CFP, Brave is the highest milk bull in the top 20 as well as the breed leader for protein (42KG). A Faststart* sire, he's available both sexed and conventional.
Semex have also added to their Immunity+ sire list. Michael continues, "The latest addition to our Immunity+ line up is Fairmont RIDGELINE, a son of newly proven Progenesis TOPNOTCH. This sire's ability to pass on a higher immune status to his progeny places him in the top 10% of the breed for disease resistance. At £568 PLI and 1.91 UKTM, RIDGELINE has a no holes linear and with ample milk 671 Kgs and positive deviations and will initially be available sexed only."
Particular attention was paid to how Walnutlawn SIDEKICK would fair this proof run and this much sought-after bull did not disappoint. Having secured enough classified daughters in his maiden conformation proof in Canada, 72 with a further 82 already classified at 95% GP or better (58 VG 2yr olds), SIDEKICK debuts at +19 CONF and 2.82 UKTM. He's available both sexed and conventional. 
Summing up proof day Michael says, "It has been a good proof day for Semex. Our stud has bulls to appeal to all dairy systems and breeding strategies.
Pic Attached: Westcoast GUARANTEE, No. 1 Proven 
PLI at £697