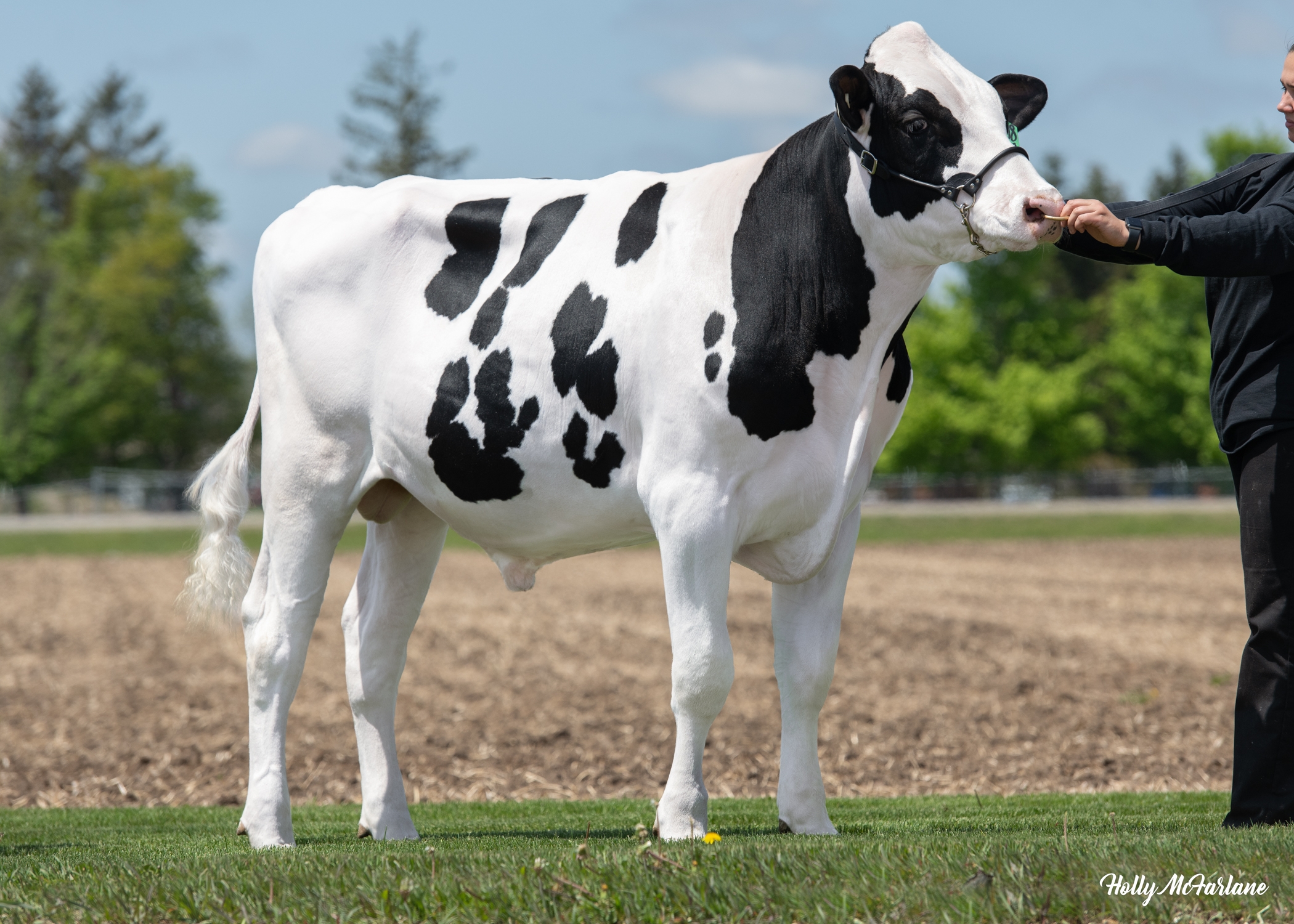 A UK proof means UK daughters in UK conditions and is proof that a bull is delivering in the UK. Seven Semex sires contribute to the top ten UK Proven PLI rankings, with 3,833 UK milking daughters between them averaging 92% reliability, proving yet again that under UK conditions Semex sires thrive.
Westcoast ALCOVE, Silverridge V EINSTEIN, Westcoast RIVER, Wisselview WAVELENTGH, Westcoast GUARANTEE, Westcoast YAMASKA and Pine-Tree-I PURSUIT make up this seven.
"At Semex we select sires to breed healthy robust cattle suitable for any system irrespective of size, and it's how they perform in the parlour that matters, so naturally we are delighted to see daughters of these great sires doing so well in farms throughout the UK", said Owain Harries, General Manager, Semex UK.
Standout sires are:
Westcoast ALCOVE – This bull is all about production with 1,158 Kg's Milk, 91.7 Kgs CFP, 0.06% Fat and 0.02% Protein. He is an A2A2 Sire and scores 101 for Methane Efficiency.
Five of the top six sires for UK Proven Lifespan are from the Semex stud with the No.1 slot going to the global superstar, Pine-Tree-I PURSUIT, at 232 days and excels for health with a Healthy cows score of 275.
On daughter Fertility, Semex is home to seven out of the top 10 on the Holstein UK active sire list with Coyne-Farms JABIR taking the top spot at 23.7 and a further 19 sires that score over +10.
New to the stud is Mystique ANIMATION, an exciting Immunity+ son of 3 Star Oh- RANGER RED who also boasts a Methane Efficiency score of 104. Owain continues, "We are confident that with these breed leading traits, Animation will deliver similar value to our UK customers as our current proven superstars have".
When it comes to Immunity, Semex now have over 92 bulls in the UK that have returned an Immunity score of 100+, 86 have a Methane Efficiency score over 100 and 87 have a Feed Efficiency score over 100.
"Selecting for sustainability has never been more achievable with the readily available traits of Immunity, Methane Efficiency and Feed Efficiency. It is an exciting time in cattle genetics and it is extremely satisfying to see our genetic developments delivering profitability again and again on farm", concludes Owain.