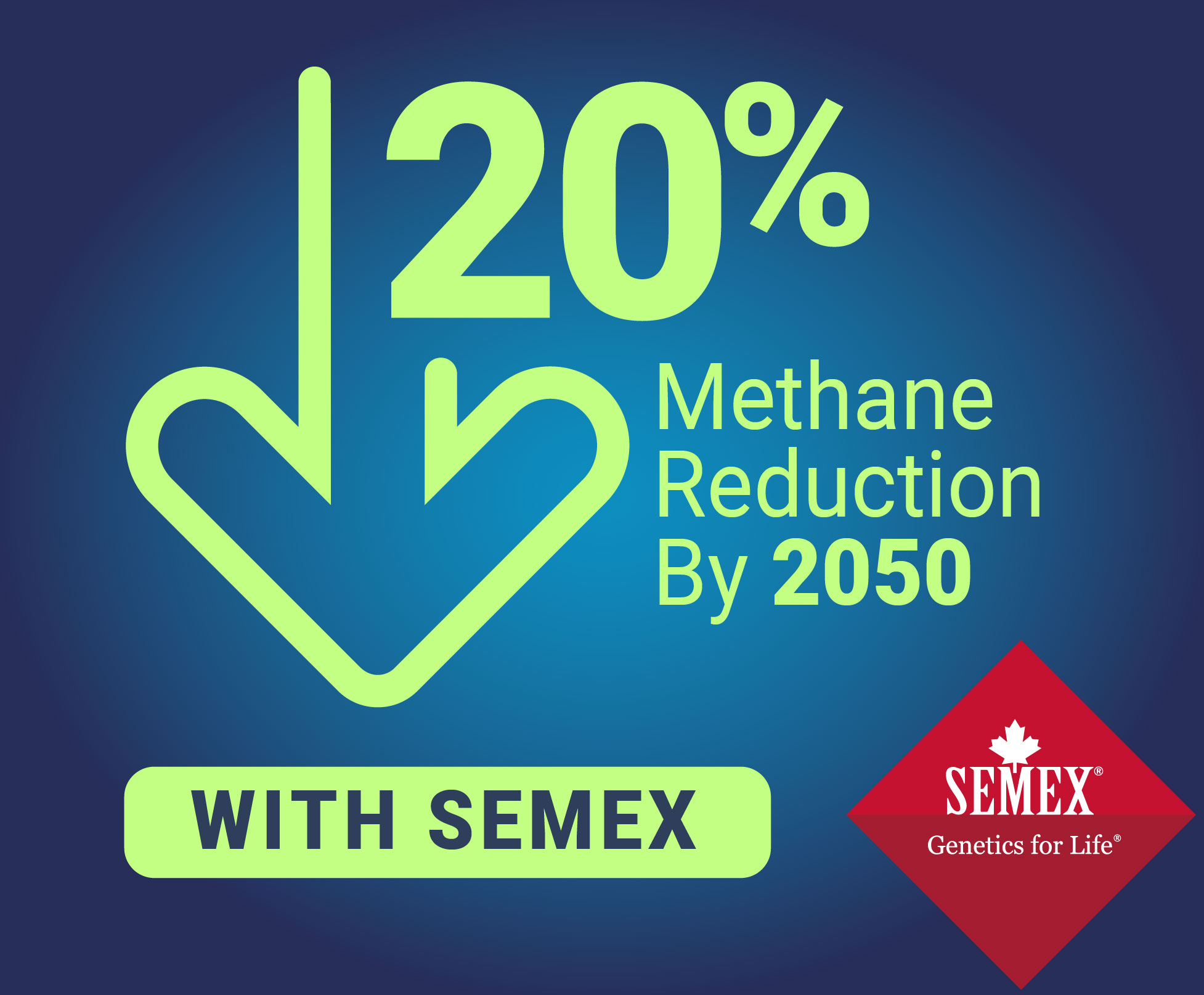 Guelph, Ontario, Canada – As social and political criticism increasingly focuses on agriculture, Semex is introducing a genetic solution that can reduce methane emissions 20-30% by 2050.
"Just like we did with Immunity+®, we've been working with industry scientists to find a genetic solution to reduce methane emissions," says Dr Michael Lohuis, Semex Vice President Research & Innovation. "For over five years Canada's milk recording organizations, now under Lactanet, collected over 13 million milk mid-infrared (MIR) spectroscopy records. Over seven hundred thousand first lactation MIR records were analyzed by Lactanet geneticists in order to predict methane emissions for milk-recorded cows across Canada. The results showed that you can substantially reduce methane emissions with genetic selection."
In April, Lactanet will publish Methane Efficiency breeding values producers can use to significantly reduce methane emissions in their herds. For genomic bulls, it is 70% reliable and genetic selection alone is estimated to reduce emissions 20-30% by 2050.
Semex's global Elevate® users will automatically receive a methane index on all genomic tested females. Additionally, an index will be available on Semex Holstein sires beginning in April. This gives dairies a clear-cut genetic solution and a faster conversion to a lower methane herd.
"Methane is a global enemy," says Drew Sloan, Semex Vice President Corporate Development. "In fact, most developing nations are adopting laws targeting net zero greenhouse gas emissions by 2050. This new trait is a game changer. The time is now to genomically test your herd with Elevate, giving you the power to assess, monitor and reduce methane in your herd!"