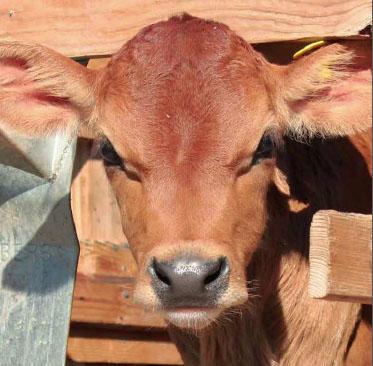 What we hear, see and learn from you drives us. It's about you, and together, the Semex Jersey program is evolving into tomorrow.
Recently, Semex made some revolutionary changes in its Jersey sire selection criteria as opportunities to work with more Jersey clients and growing national Jersey populations expanded. In 2012, these changes led to increased sales activity that outstripped industry averages. Now with the expansion of Sexxed™ semen offering, the identification of more Immunity+™ sires and our sire lineup's growth, Semex's Jersey future looks even brighter!
Our selection criteria focuses heavily on customer value and profit-making traits such as Cheese Merit $, the Jersey Udder Index (JUI) and the important fitness traits, while constantly hunting for genetic diversity.
The results are a stable of sires that certainly typify Genetics for Life. Semex Jersey sires are fertile bulls with healthy daughters that know how to work. These daughters are built to last and ask very little of those caring for them, making them the most profitable cows on dairies.
The April 2013 release of the year's first official genetic evaluation took our already buoyant energy and Jersey passion to a whole new level! And, no place is this passion more evident than in our breed-leading Genomax™ program. Semex's Genomax sires are the result of the industry's most rigorous selection process. This has helped identify some of the most in-demand progeny proven bulls in the world. And, they are proof positive that Genomax bulls should be used confidently to maximize genetic gain.
Genomax™ Lineup:
We have identified and released Genomax™ sire 0200JE00511 Vermalar Bruce (Branson x Iatola), bringing a unique pedigree, exceptional overall type and JUI numbers to the table. Bruce is an ideal expression of our commitment to offering truly valuable genetics, sporting a sky-high +2.4 for type! No surprise then that Bruce's JUI is an equally impressive +6.18. What is even more valuable is that Bruce has a pedigree, like popular 200JE sires Renegade and Frontrunner, that is much different than the common bloodlines in the population. His sire Branson offers popular sires such as T Bone and Action, while on the maternal side, Iatola and Remake sired his dam and granddam.
The release of Genomax and HealthSmart™ sire 0200JE00514 DP Frontrunner in early 2013 caused a furor! The super-high enthusiasm level for this young sire has been at fever pitch because:

His pedigree marries Premier with Iatola, offering a respite from the prominent bloodlines in the breed
He offered a prime opportunity to utilize and integrate one of the rising cow families of the breed, the Flower Family at Desert Park in Oregon
His numbers glistened then as they do now, with stats of +5.66 for JUI and a high +661CM$ building toward his high-ranking +219 GJPI
His Jupiter maternal brother 0200JE00513 DP Goliath is one of our upcoming leading young Genomax sires, offering a powerful combination of 68 pounds of fat, 56 pounds of protein, yielding a CM$ in excess of +510 and a GJPI of +211
Genomax Graduate: Renegade
Leading proven sire 0200JE00060 BW Renegade, a high fertility Repromax™ and HealthSmart™ sire, has been a Jersey sales leader for over three years. Every day producers reach out to tell us that they enjoy milking their profit-making Renegades, and they're working to make a lot more of them to populate their herds! At +85 pounds of fat he ranks in the top 10 of the breed for proven sires in the USA. Couple this with a top 10 ranking for his extraordinary fat percentage of +.35% and his third place ranking in the USA for CM$ of +642 makes perfect sense!
Every sire we launch, including Frontrunner, Renegade and Bruce, is there for a reason. These reasons vary from breed-leading overall numbers, quality outcross genetics, exceptional type, health strength or the ability to sire daughters that perfectly fit specific milk markets. Ultimately, however, our goal relates to what we're hearing from you, our customers worldwide, constituting Genetics for Life wherever Jersey cows are found.