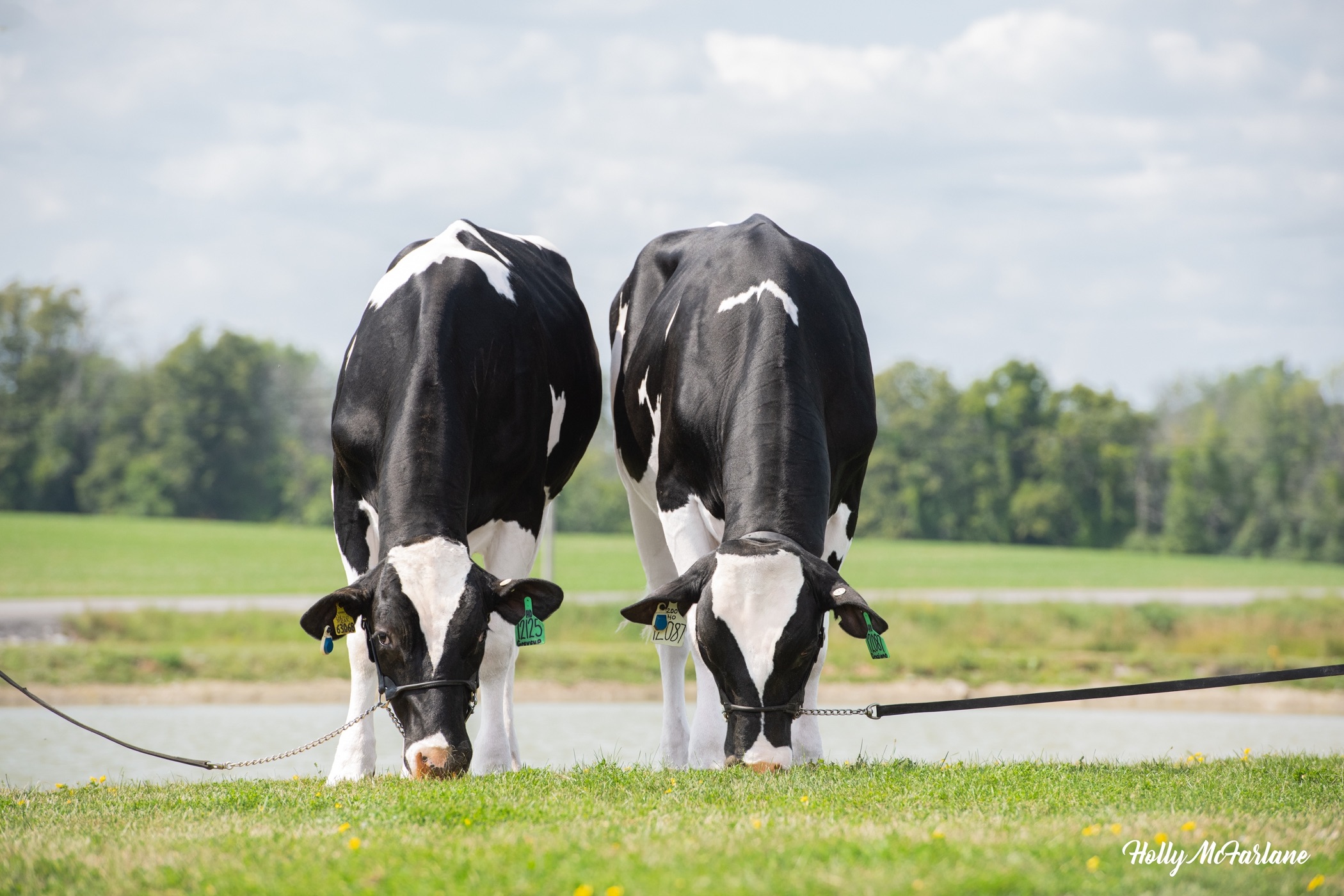 The December UK proof run has positioned Semex on the number one spot across the spectrum of lists and once again demonstrating their ability to provide a stud of wide-ranging bulls, suitable for all UK dairy producers.

On the AHDB Holstein Proven PLI listings, Semex is once again home to the No.1 PLI bull, WESTCOAST YAMASKA who retains his position with a PLI of £748, closely followed by SANDY-VALLEY AFTERBURNER, WESTCOAST GUARANTEE and VIEW-HOME LITTLEROCK.

Moreover, according to HUKI's UK top proven bulls, 8 out of the top 10 top-ranking bulls on daughter fertility are from the Semex stud positioning them as the go to stud for one of the most important traits in the breed.

Owain Harries, International Sales Manager comments, "YAMASKA is undoubtedly the star with his daughters proving to be strong and wide, with exceptional locomotion, and at 1.51 UKTM he is amongst the highest Type options within the Top 10 PLI bulls.

"With daughter fertility being such an important factor in bull choice today, it is encouraging to see that Semex meet this demand, with 8 out of the top 10 UK daughter proven bulls on daughter fertility rankings available from the Semex stud," adds Owain.

Topping the International Proven (proof based on international daughters) is GEN-I-BEQ ATTICO RED with TM of +3.52. He is joined by four of his stable mates who rank in the top 10 for Type.

Newly proven OH-RIVER-SYC CRUSHABULL has made his debut on the proven lists with 266 type daughters. He comes in at No.6 on the International Proven rankings and No.4 for Mammary score.

Owain says, "Crushabull sires flashy, stylish daughters and is unique in the high type rankings in that they don't have high pins or straight legs".

Joining the Semex stud is Genomic sire JIMTOWN NASHVILLE who takes the No.1 position for TM with 3.21. Also debuting this month are full brothers WINSTAR GRAZIANO and WINSTAR GREYCUP reserving No.3 and No.5 position in the Genomic PLI rankings respectively.

Owain comments, "Nashville is the ideal high type and mammary combination sire who is expected to breed daughters with exceptional depth and openness of rib. We anticipate that wide rumps and well attached snug udders will be a feature of this bull's daughters.

The two full brothers Graziano and Greycup are a great example of their diversity, and with PLIs of £937 and £917, these two young bulls are exciting additions to the stud. Greycup also has the bonus of being an Immunity+ sire giving that added assurance of passing on disease resistance genetics," says Owain.

"Proof Day is all about validating our breeding programme and it is gratifying to know that Semex continues to meet the fundamental requirements of UK dairy producers which is breeding functional, healthy cattle that have the ability to produce profitable milk. Our goal has always been to deliver bulls to UK farmers who excel under UK conditions, and the high-ranking positions of many our bulls in this proof run is evidence of that," concludes Owain.