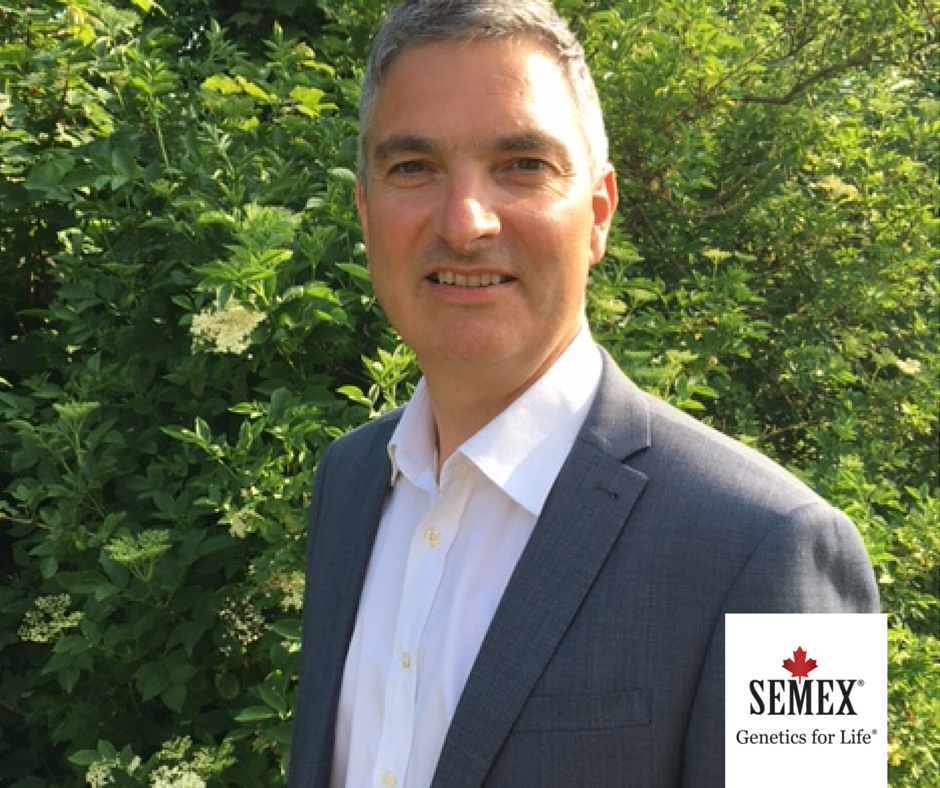 Semex believes that people are the cornerstone of its success and is pleased to announce the hiring of Drew Sloan as Director, International Sales & Business Development. Based in the UK and effective August 24, 2016, Drew will manage European and other key markets.
Very familiar with all facets of the dairy industry, Drew began his work as a Sire Analyst for Genus. While at Genus he had an extremely successful career and was instrumental in the planning, execution and implementing the purchase of ABS Global. His roles included product development, semen production and finally in sales and marketing as Director for Europe, the Middle East and North Africa.
In 2009, Drew joined the Scottish Government as Chief Agricultural Officer. In this prestigious position, he led a staff of 600, providing business and agriculture industry advice to the Cabinet Secretary. Most recently, Drew held the position of Chief Executive Officer for Silent Herdsman Ltd. Through his leadership skills he worked with their board to develop the company's strategy, ultimately leading to the business' sale in February 2016.
"Drew wished to join Semex," says Gordon Miller, Semex's Vice President, Sales & Business Development. "He saw us as the fastest growing, most innovative company in the industry and wanted to be a part of that! We're excited to welcome him to our team and to work closely together as Semex expands its global footprint."