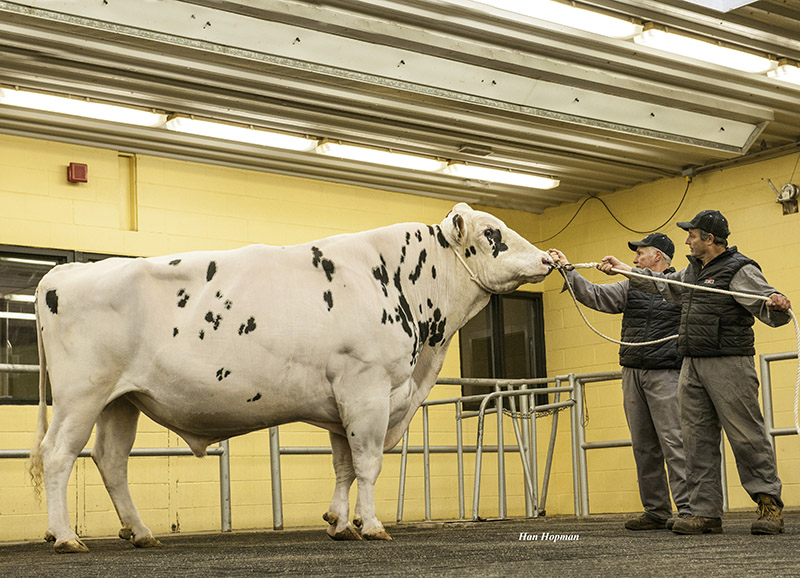 Semex is saddened to announce that its 12th Millionaire Sire, 0200HO00402 Mainstream Manifold, has passed away.

Manifold was from a strong cow family known for production and was backed by eight generations of VG or EX dams. He combined this strong maternal line at Mainstream Holsteins in Washington, with type strength and desirable health and fertility traits to be one of the most predictable sires in Semex's lineup for nearly a decade.

A truly unfaltering sire, Manifold debuted as the #20 TPI sire in August 2009. As time passed, he only gained strength as he added daughters reaching the coveted Millionaire Status in April 2014 when he was also the breed's #12 TPI and #6 LPI sire.

With over 73,000 daughters in his production proof in December 2018, Manifold continued to be one of the most popular O Man sons of our time, offering solid production, great components and a breed leading 3.9% Sire Calving Ease.

"Manifold was a truly exceptional bull and was a great example of our commitment to providing healthy, long-lasting cows to our clients," says Brad Sayles, Chief Operating Officer. "And, he was a stand-out among O Man sons. He really did it all, being a Millionaire and selling to all corners of the world. We're fortunate to have a limited quantity of Manifold semen still available, allowing dairymen to continue using this profitable and popular Millionaire Sire."

... Read More...