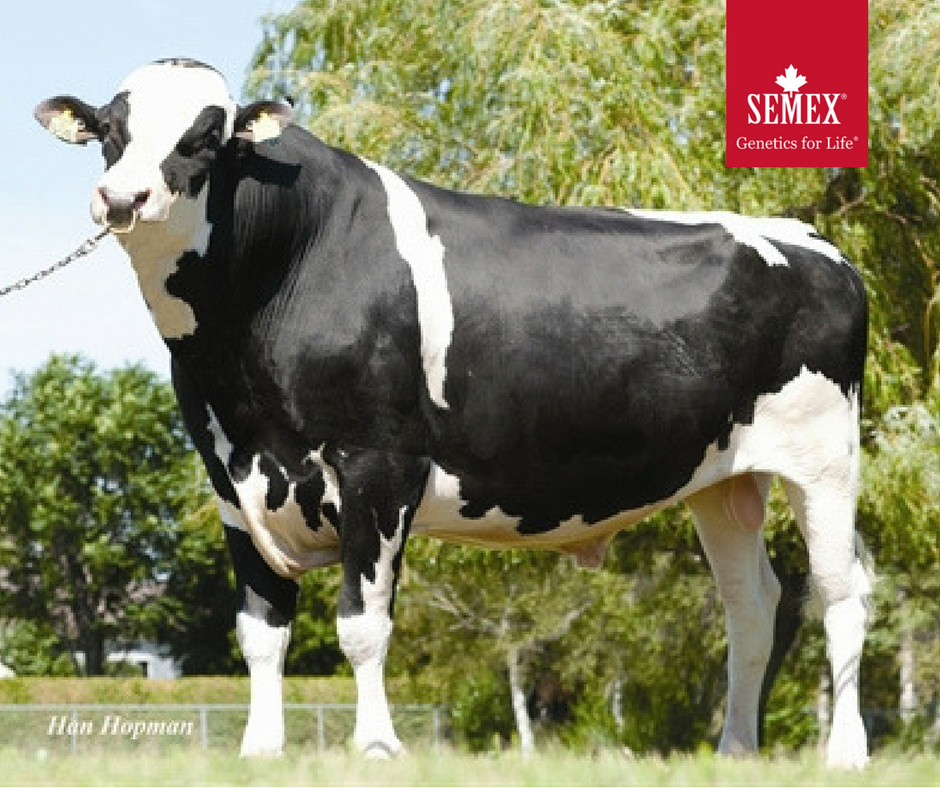 Semex is saddened to announce that it's 13th Millionaire Sire, 0200HO05592 Crackholm Fever, has passed away.



Debuting as the #2 Conformation sire in August 2010, Fever quickly became a stand-out in a sea of Goldwyn sons, and was dubbed the 'Longevity King,' as his proof only seemed to grow stronger as he added daughters from proof round to proof round. In August 2013, he was named the #1 second crop conformation sire, and with his great health traits and exceptional fertility he quickly became an international sensation, garnering his own searchable hashtag on social media… the #feverfanclub that is still active today.



"Fever was a truly exceptional bull," says Paul Krueger, Vice President Global Marketing. "He stood out from all other Goldwyn sons because he offered high conformation along with desirable health traits. We're extremely proud of the success he has had on dairies worldwide. Owners tell us that their Fevers are some of their most profitable and favorite cows they have. We're very fortunate to have a limited quantity of Fever semen available, allowing dairymen to continue using this extremely popular Millionaire Sire."
... Read More...