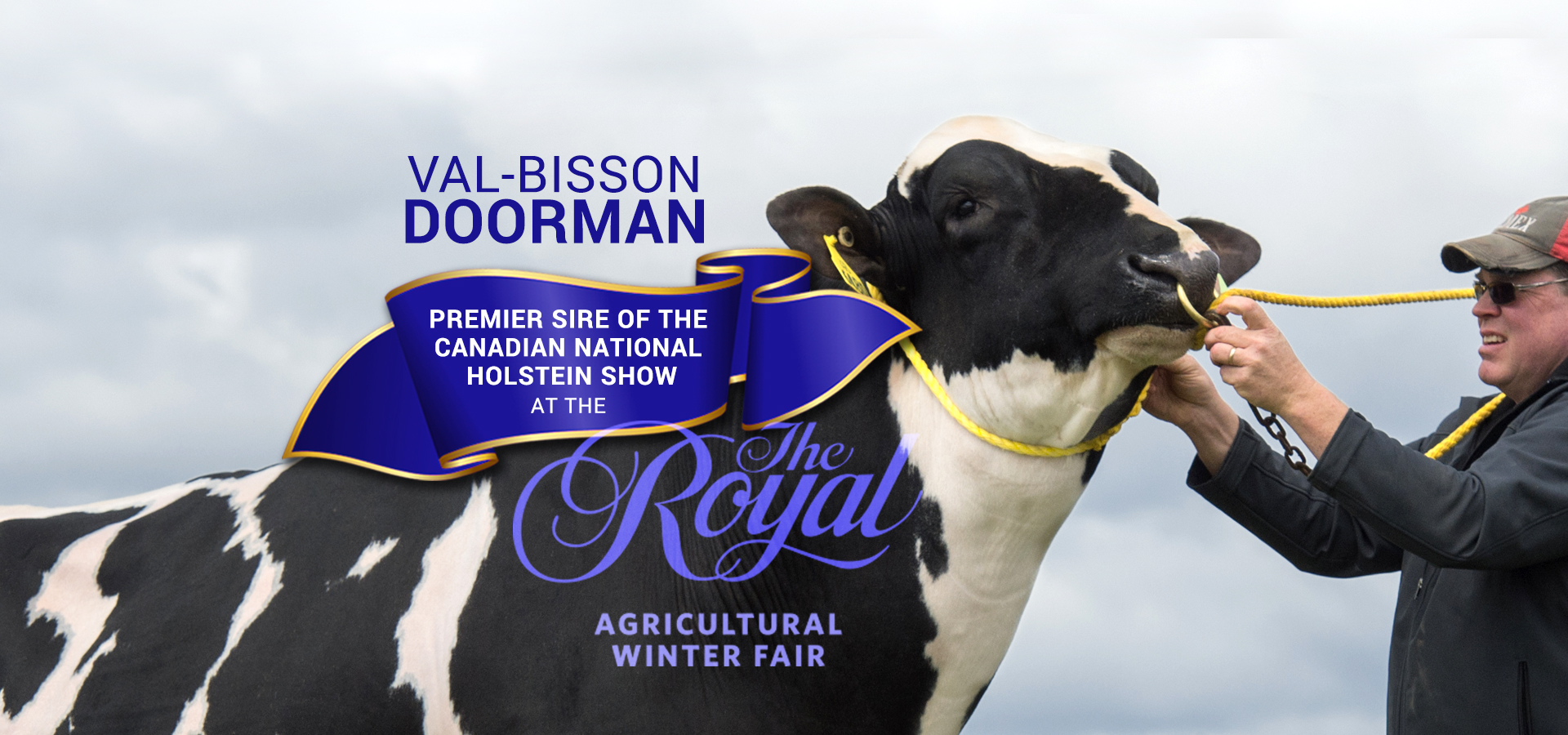 The Royal Agricultural Winter Fair's Canadian National Holstein Show showed 200HO sires continuing dominance in the show ring as global superstar 0200HO06480 Val-Bisson Doorman impressively sired 32 animals that placed in the top 10 in their respective classes.

 

These top placing individuals included three first places, 18 in the top five as well as the Res Junior Champion and 1st Jr Yrlg, JM Valley Doorman Lexi and Hon. Mention Intermediate Champion and 2nd Jr 3 Yr Old, Trefle Chassep Doorman. Known the world over as a fantastic sire of show winners and the #2 PTAT sire at +3.67

 

"Doorman has proven, that he is seriously taking over the reins as the Premier Sire at major shows," says Julien Chabot, Semex Product Acquisition Specialist. "His domination was clear at the Royal, impressing with their harmonious balance of length and dairyness, combined with strength and the perfect width of frame. You add to this, their shallow, well-attached and veinatious udders with great feet & legs, and you get the complete package legends are made of. He makes the outstanding heifers that grow into special young cows that can win in the big league!"

 

Popular Genomax™ sire and Doorman son, 0200HO10146 Walnutlawn Solomon impressively sired six in the top 10 including the Junior Champion and 1st Summer Yearling, Kingsway Soloman Gorgeous.

 

Brian Carscadden, Semex Product Acquisition Specialist comments on Solomon, "Solomon's family originates from Glen Drummond and was developed by Gen-I-Beq and Misty Springs. A Doorman from a tremendous Lavanguard, he's definitely created a buzz as they begin to freshen, with shallow, well-attached udders and deep, open frames. They are very mobile and have a very correct slope from hooks to pins. There's exciting days ahead for Solomon and I would not expect his popularity to wane anytime soon!"

 

Adding to the excitement surrounding this family, Semex is releasing 0200HO10992 Walnutlawn Sidekick, an Abbott from ... Read More...