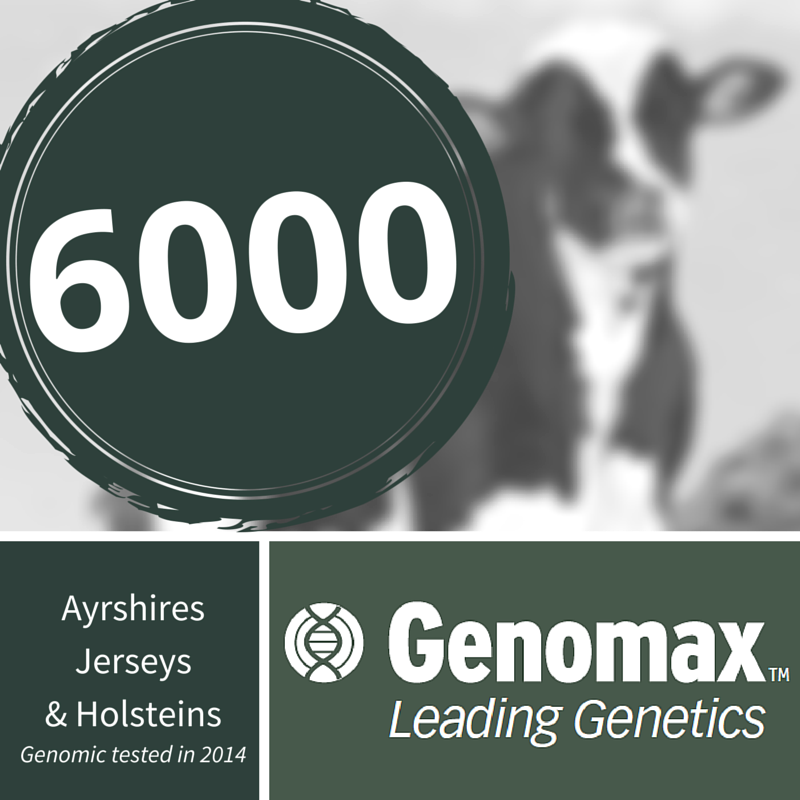 Just a year ago, Semex released an extremely high GTPI sire named 0200HO06551 Vieuxsaule Flame. One year later, we're pleased to release Semex's first and the #1 Flame son available worldwide 0200HO10314 Zahbulls Governor, a HealthSmart™ and Robot Ready™ sire.

Not only does Governor top the charts for Flame sons, but he also tops Semex's Genomax™ lineup at +2600 GTPI, offering an extremely low 2.52 SCS, a 3.4 DPR with +2.07 PTAT and +2.11 UDC. From the same family as the popular 1st Class, Governor's dam is a VG-86 Misty Springs Supersonic then the popular Dorcy Glamour and nine more generations of VG and EX Holstein breed seedstock dams!

Joining Governor is the #1 Ohio P son in the world, 0200HO10287 Regancrest Milford-P at +2390 GTPI with +1131 PTAM, positive deviations, +3.9 PL, 2.80 SCS with functional type. A HealthSmart, Robot Ready sire with the critical Polled™ brand. Milford-P offers a fantastic genetic package from a VG-85, high producing Snowman, then an EX-94-2E DOM Shottle and four more VG and EX dams and he ranks as the breed's #4 Genomic Polled Bull in April 2015, but is the highest bull that is over 2300 GTPI, 1000 PTAM, with a positive DPR and type traits of +1.56 PTAT, +1.65 UDC and +1.27 FLC.

The demand for Semex's Genomax™ genomic young sires has never been higher. We're working diligently to meet this demand, testing over 6000 young sires in 2014 alone, with only one in seven making the cut and being designated Genomax.

Ask your Semex representative today about adding Governor, Milford-P or any of Semex's leading genomic young sires in the Genomax lineup today! For additional information on Semex, Genetics for Life, Genomax, HealthSmart, Robot Ready or any of Semex's products or services visit www.semex.com
... Read More...