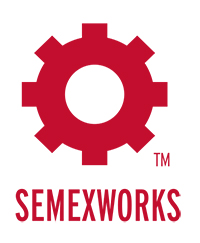 Launched in January 2014 in the US, SemexWorks™ is proving to be one of the most innovative, user-friendly and individualized technologies ever taken on dairies.

"We really think this is the way it should be," says Paul Krueger, Semex Director, Sales and Business Development, USA. "Semex clients are using their own economics and calculating the return on investment of their genetic decisions. No one else can offer this service and it underscores our commitment to bringing our clients tools as individualized as they are."

SemexWorks is an easy-to-use, touch-based tablet software that truly puts the client in the driver's seat, by selecting the traits, strategies and economic parameters that are important to him. This results in a personalized selection formula that fits their unique criteria. After identifying key traits that are important to the dairy, bulls are given a client index value based on the areas the client emphasizes, the weightings placed on traits and also herd segmentation. This provides a bull listing that is easy to navigate and ranked on individual breeding goals by herd segment.

"Our double-digit growth is directly attributed to Semex being the industry's only fully integrated AI company," says Krueger. "We're delivering solutions that have real meaning and value. This includes Immunity+™, Semex ai24™, as well as a diverse and powerful lineup. And now with SemexWorks, we've simplified the buying process, and given our clients confidence that their genetic decisions are right for their economics and goals. In 2016 we're looking for another exciting year, working shoulder-to-shoulder with more and more dairymen from coast to coast."

For more information on Semex, SemexWorks, Immunity+, Semex ai24 or any of Semex's suite of solutions visit www.semex.com


... Read More...