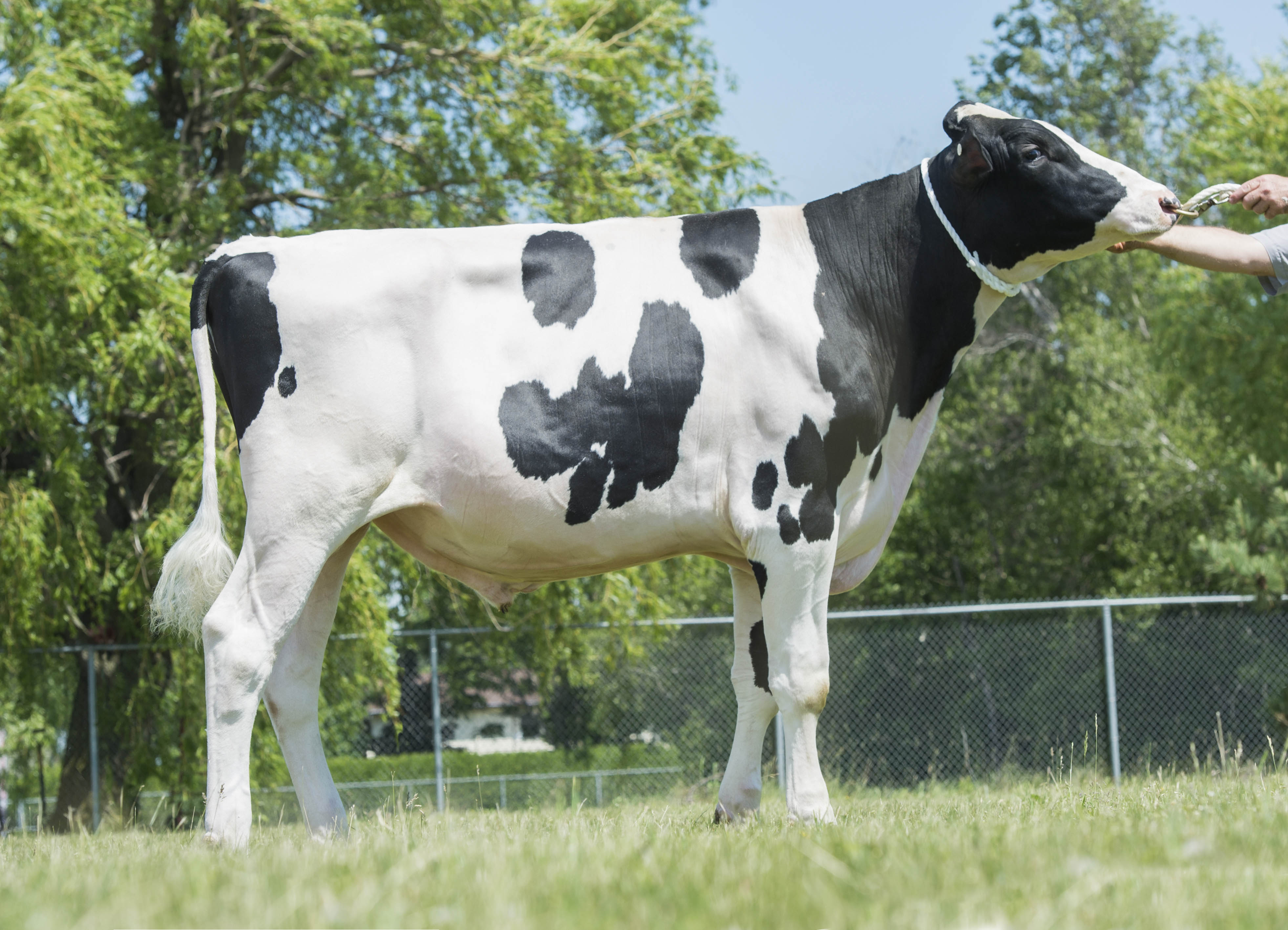 With ever changing rankings and indexes, Semex UK's commitment to breeding healthier cows that get pregnant easily and stay in the herd for a long time remains constant.

"We know that today's dairy farmer wants trouble-free cows that breed back quickly", says Michael Dennison, National Sales Manager, Semex UK. "It's therefore testament to our genomic sire testing program Genomax, that Semex has 13 of the top 20 bulls proven in UK conditions for Fertility Index averaging +13.9, with the leader of the pack being Immunity+ sire Coyne-Farms Jabir at +21.5.

"To see these sires perform so admirably on this key fertility trait is extremely pleasing as every dairy farmer wants to get cows pregnant without fuss and daughters of these sires have proven to get back in calf quicker than many of their herdmates".

This latest proof run sees Semex add four new Immunity+ sires to their bull stud bringing the total currently available to UK dairy farmers up to 93 including Westcoast Swingman Red, the most sought-after red sire in the breed. "Current research shows that High Immunity daughters have 30% less disease than their herdmates," explains Michael. ""Cows that get sick less often require fewer antibiotics and in an industry that is under constant scrutiny this can only be a positive".

This week also sees another shift in the UK Type Merit rankings with Semex UK sires topping the lists: five out of the top 10 proven sires and six out of the top 10 genomic sires call Semex home.

On PLI, sires such as Wisselview Wavelength at Ł804 and Sandy-Valley Batman at Ł799 provide dairy farmers with fault free sires with zero compromise on any key trait.

"This has been a tremendous proof run for Semex having so many of the leading Type bulls topping the rankings. The diversity in the Semex stud at the moment is second to none, we have sires to ... Read More...