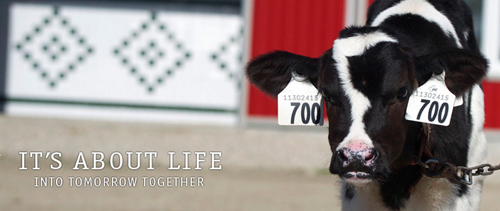 The December 2012 LPI & TPI proofs are now online on Semex's website at
www.semex.com
!
Each proof round Semex reaffirms our commitment to our customers and our partners, demonstrating how at Semex, we believe in Genetics for Life. This proof round Semex sires excel in health traits, milk production, reproduction and type, delivering breeding options that will deliver on this commitment:
Semex's #1 New Release LPI sire: 0200HO00528 Sildahl Jett Air (Baxter x BW Marshall)
Semex's #2 New Release LPI sire: 0200HO03648 Domicole Chelios (Baxter x Goldwyn)
#1 Second Crop LPI Sire & #12 LPI: 0200HO09804 Crockett-Acres Eight
Semex's #1 Conformation Sires (tied at +16):

0200HO05592 Crackholm Fever
0200HO05588 Comestar Lauthority
0200HO02137 Pine-Tree Sid

Semex's #1 GTPI & #2 GTPI Holstein Sire: 0200HO03877 Coyne-Farms Jabir (Facebook x Freddie)
#1 Holstein GLPI Sire: 0200HO02870 Mr Lookout P Enforcer (Facebook x Shottle)
#1 Jersey GLPI 0200JE00207 All Lynns Vinnie (Region x Paramont) & #2 Jersey GLPI 0200JE00206 All Lynns Vilhelm (Region x Paramont)
#1 New Release & #2 LPI Ayrshire: 0200AY00680 Kamouraska Rockstar
To learn more about these sires and Semex's Genetics for Life philosophy visit www.semex.com
...
Read More...